The 46th Annual Walk for Good Food will take place May 7 - May 17 and we invite you to join us as we continue to work to transform our food system together. By walking, raising funds, and donating you support the Kent County Food Policy Council and ten other local organizations working to create a Good Food System for everyone in our community!
Interested in volunteering Sunday, May 7th from 2pm-4pm at Mulick Park for the kickoff event? Email leila@accessofwestmichigan.org and say you are coming from the Kent County Food Policy Council!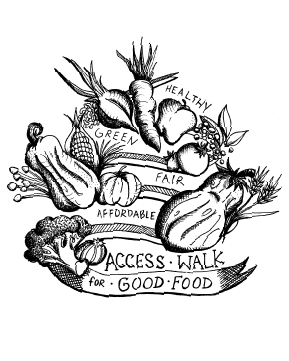 Help us achieve a healthy, sustainable, and equitable food system in Kent County. A gift supports collaboration, action and advocacy, community learning and data and research throughout our community.